Regular lanai cleaning in Tampa is vital for ensuring your property looks its best and for creating a welcoming space outside your home. It's especially important to clean a lanai built around a pool, for a safer walking surface underfoot and to remove damaging chemical residues.
Cleaning a lanai, patio, deck, or another outdoor area isn't as easy as you might expect, and improper cleaning methods and equipment can result in permanent damage! Before you run out to rent pressure washing equipment or stock up on outdoor detergents, note a few tips on proper lanai cleaning in Tampa.
Lanai Cleaning in Tampa: It All Begins With a Gentle Rinse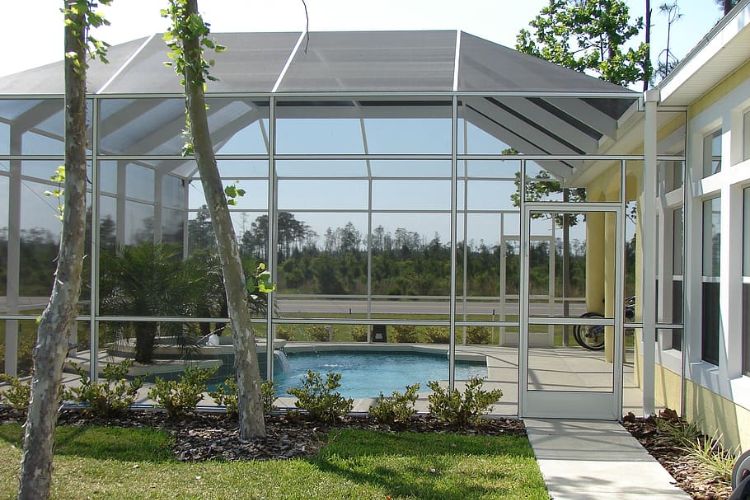 Before doing anything else to clean your outdoor space, gently rinse your lanai, patio, or deck with a garden hose, using the lightest pressure nozzle setting. Ensure you reach all those cracks and crevices of concrete and patio pavers, and it can also be helpful to hose down any surrounding fences and screens.
A high-quality, soft-bristle outdoor brush is also helpful for removing some surface dirt. Rinse the lanai again after brushing, to clean away as much surface debris as possible. You might be pleasantly surprised by the appearance of your outdoor space after a simple brush and rinse!
Cleaning Mold From a Tampa Lanai
Mold is not unusual along exterior surfaces in Tampa, as the state's high humidity levels encourage mold, mildew, moss, algae, and other such growth easily. It's vital that you remove these residues regularly, as they can "eat away" at wood and other materials while also creating a slick surface underfoot.
Bleach-based cleaners are effective at cleaning away mold but can damage many surfaces, drying out wood, clay pavers, and other paving materials. Bleach is also harmful to your lawn and landscaping features! Rather than just blasting moldy spots with bleach, start with a 50-50 mixture of white vinegar and water and spray this on those spots liberally.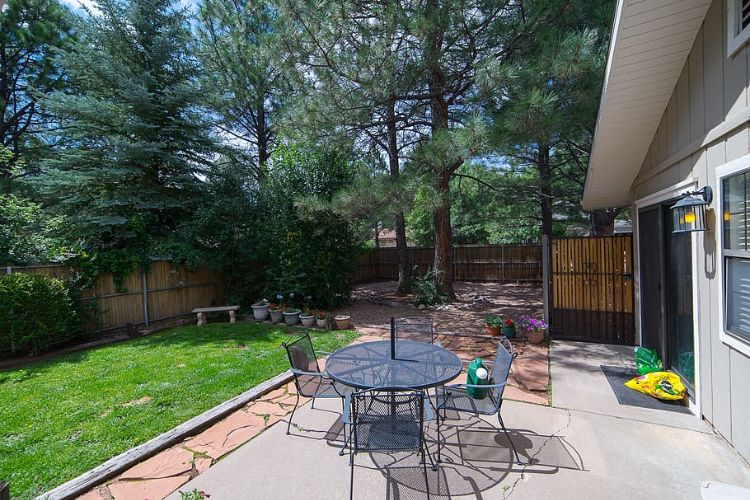 Let the mixture sit for several minutes so it can saturate the roots and spores. Next, brush away those residues rather than just rinsing them, as a brush can help dislodge the roots of the growth. This will often offer a thorough cleaning job.
Repeat this process as needed until the mold is gone completely. If mold and other residues don't respond to your vinegar treatment, try mixing three parts water to one part chlorine bleach and apply this to those surfaces, but sparingly. Ensure you rinse this mixture thoroughly, so it doesn't dry out your lanai materials.
Pressure Washing a Lanai in Tampa?
It's never recommended that a homeowner attempt to pressure wash a lanai in Tampa on their own, as it's easy to damage exterior surfaces with power washing equipment. This is especially true for wood, aluminum, and other softer surfaces, and if a homeowner is not experienced or skilled in using the equipment.
If you still insist on attempting DIY power washing, start with the lowest pressure setting and a wide-angle nozzle. Stand back several feet from the surface to be cleaned, and keep the wand moving consistently as you work.
Test this process on an unobtrusive area or corner of your lanai and note the results. If this doesn't get the area clean as needed, try a diluted detergent meant for that material in particular. You can typically find these cleansers at home improvement stores, and ensure you follow the mixing and rinsing directions carefully.
Call a Pro for Tampa Lanai Cleaning
Rather than attempting DIY power washing and especially if a light cleaning doesn't offer the results you expect, call a pro for needed Tampa lanai cleaning. Soft wash cleaning is a great choice for exterior surfaces, as detergents used during this process are designed to dissolve even the thickest dirt and grime.
Soft wash systems also use low-pressure rinsing, usually just slightly more forceful than a garden hose, reducing the risk of damage. A professional power washing contractor can also ensure a thorough clean, reaching all the corners of your lanai and removing grit and grime from deep in concrete and stone.
A Tampa power washing contractor will also be insured! While it's unlikely that they might damage your property, their insurance policy will reimburse you for repair costs if this should happen. If you damage your property during DIY power washing, you'll probably be responsible for needed fixes.
Tampa Bay Pressure Washing Services is happy to bring this information to our readers and hope you've found these tips on lanai cleaning in Tampa helpful. If you're in the market for expert soft washing for your property, call our experienced Tampa power washing contractors. We can schedule a FREE quote for all the pressure washing you need to have done and ensure all your questions are answered. To find out more, just give us a call.